You want to take part in the European Cannabis Revolution?
Who we are
All over the world, scientific discoveries and their medical potential are redefining the way society, politics and the medical community think about Cannabis as a plant.
Our team looks back on a strong track record in building and scaling companies in various industries, creating hundreds of jobs and millions in shareholder value in the process. Being joined by renowned industry leaders and medical experts, Sanity Group continuously positions itself on the brink of innovation and is equipped to shape the Cannabis industry in Europe.
We provide a unique community of industry experts, excellent talent, operational backing, and capital to our fast-growing portfolio of ventures.
Our Purpose
We believe that everybody deserves to live a healthy life. After decades of scientific negligence of the cannabis plant, more and more research is proving what people already knew thousands of years ago: That cannabis can have a positive impact on peoples' lives.
Therefore, it is our purpose to develop innovative cannabinoid-based pharmaceuticals & wellbeing products and make them widely accessible.
To utilize the full potential of its health benefits, Sanity Group is investing in fundamental research of the cannabis plant and its active ingredients as well as in specific areas of application. Equipped with this knowledge, we educate healthcare professionals, patients and consumers and support them to live a healthier life.
Our Culture
Our identity can be defined as "People first": we believe that everybody deserves to live a healthy life, has a meaningful career as well as a happy private life.
This includes, that ...
we want to work with people whose values and beliefs are consistent with what is important to us and what we believe
we want to create an environment where people can show and be who they really are and see themselves in the long-run
we want to build an environment where everyone strives for the best outcome
Our identity determines our values act entrepreneurial, be transparent and continuously improve that guide both our behavior and decision making: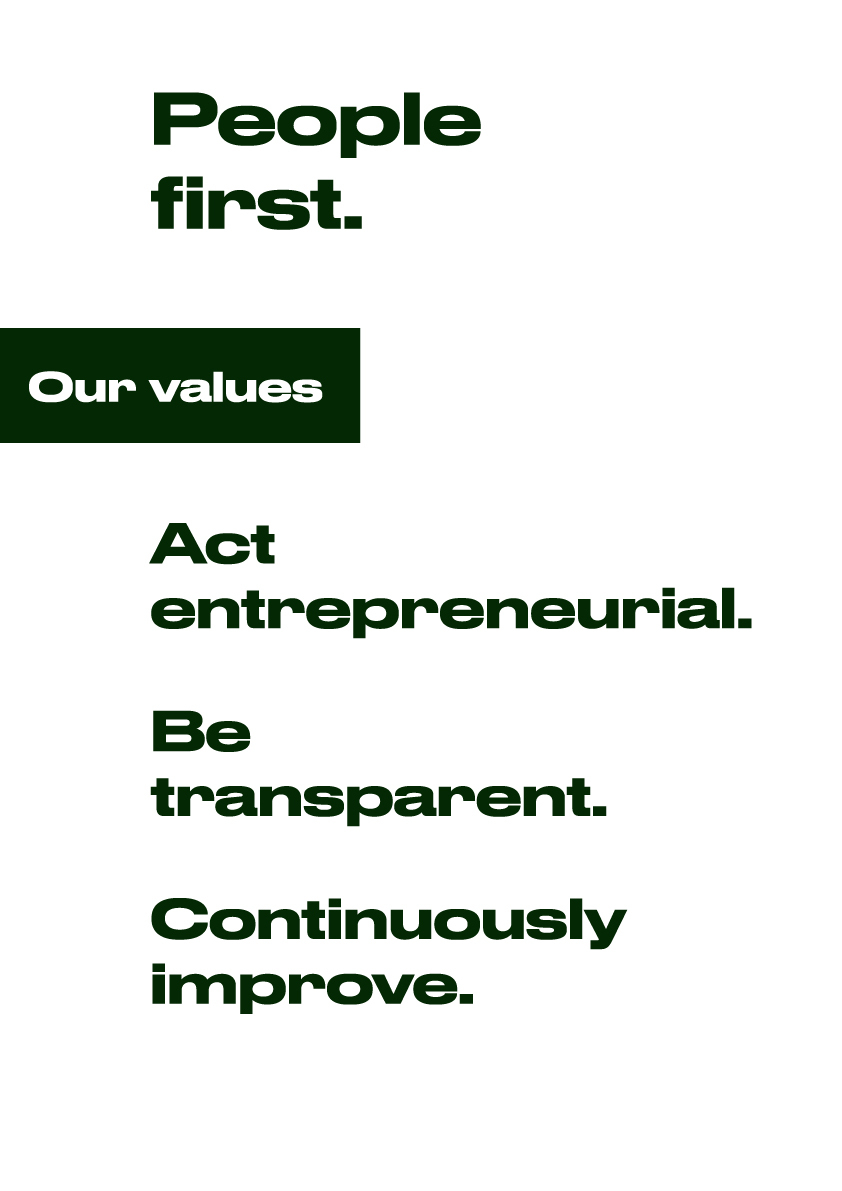 Act entrepreneurial.
We hire great people that are driven by our purpose and care about the big picture. We let them run loose, so they can take full ownership of their projects and behave like entrepreneurs. From day one they receive the authority and trust to make decisions in their area of expertise to create value for our customers - no matter if working student or C-Level.
Be transparent.
In order to make the best decisions for the company, employees need access to all relevant information to understand the full context. Furthermore, transparent handling of information increases mutual trust and experienced fairness.
We also encourage people to express their emotions and feelings, and share ambitions, opinions and thoughts to better understand, collaborate and support each other.
Continuously improve.
We are open to change and want to continuously improve based on all the things we have learned as a single person, as a team and as the overall organisation. Therefore, we don't hide our mistakes, but we admit failures to take advantage by learning from them. Furthermore, we want to ensure that our employees get the possibility to develop on an individual level and can pursue a meaningful career at Sanity Group.
Your Benefits
Flexible working hours in an innovative and dynamic working environment

Uncomplicated interaction with each other in flat hierarchies and with short decision paths

An open culture and agile way of working with plenty of space to design and space for your ideas

Internal and external development opportunities, because stagnation means a step backwards

An error culture with the motto fail-fast, because mistakes make us better if we handle it transparently and learn from it

Team events and a lot of fun besides work

Cereals, beverages, product discount and many more
Already working at Sanity Group?
Let's recruit together and find your next colleague.